Discover Malaga with our private tours guides! Enjoy our city with a ¨ taylor made¨ walking tour just for you. Ideal for large groups, team building activities, families, or tours in couple.
Malaga as a meeting point
Due to its connections by land, sea and air, and its geographical and climatic situation, Malaga is considered an excellent meeting point for all kinds of meetings. We want to offer you the perfect complement to show you all the beauty and history of this special place.
We know that after long hours of work the body and the mind need a rest, we want to give you that respite in a special way, with a pleasant walk through the city discovering its history and its curiosities.
We want to create an exclusive visit, adapted for your group, in line with the values of your company or team, including designing complementary team building activities to be carried out at different points on the route.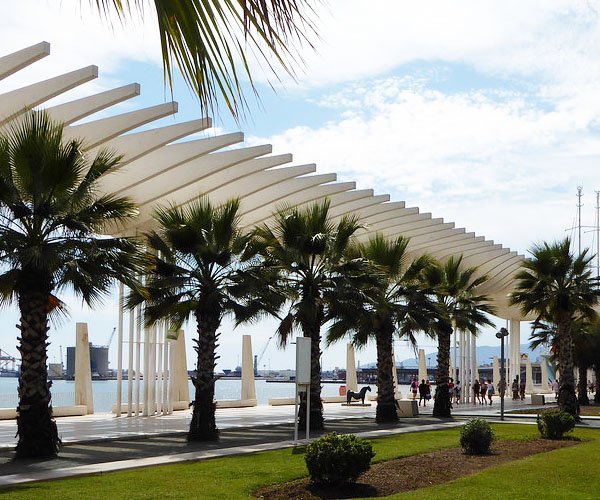 Our team is only composed by licensed local guides in accordance with the law in Andalucia

Certificate of Excellence 2016, 2017 and 2018, based on more than 1900 opinions from real clients

We feel that we are ambassadors of the most beautiful city in the world, our hometown Malaga

Enthusiastic friendly guides
Our guides will help you to discover our city with enthusiasm and professionalism

We are proud to be a small business that work only in Malaga and only for Malaga

Supporting responsible tourism
We collaborate to do sustainable activities regarding the environment and the daily life of Málaga neighbours
Contact us to create a proposal that best suits your needs.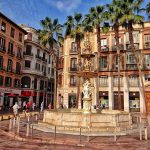 Plaza de la Constitución
Its name and even the square itself has changed a lot lately, becoming pedestrian on 2002. As a curious fact, the fountain is not in the middle of the square, the reason, the huge amount of public events and celebration. Undoubtedly the most emblematic square of Málaga.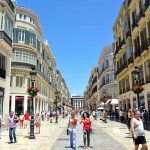 Calle Marqués de Larios
Inaugurated on 1891, its modern design and location, connecting the city centre with the port, made Málaga neighbours to fall in love with it right away. Just as Plaza de la  Constitución, it became pedestrian on 2002. Mainly a shopping área, it's one of the most expensive areas to rent a shop in Málaga.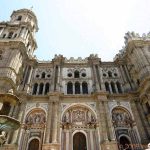 Cathedral of Málaga
Built between 1528 and 1782, a mixture of styles that goes from Gothic to even some neoclassic architectural elements. It´s also remarkable that the cathedral was actually never finished, being the lack of its South tower the most significant incomplete part. Taking the nickname of La Manquita (the English translation would be something like ¨the one-armed lady¨)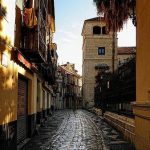 Calle San Agustín
Called the Knights Street after the reconquest of Malaga because of the amount of people from the cavalry that started living there, the name changed to San Agustin because of a nearby monastery from the Augustinian order. Among others, we´ll discover Buenavista´s palace, a building from 16th century that contains the main Picasso museum of Málaga.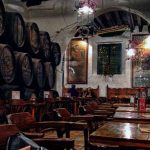 Bodega el Pimpi
At the heart of Málaga, is hard to explain the importance of El Pimpi for our city. An historical building, a winery, a restaurant, a museum, a meeting point for malagueños and visitors, a place which gathers  together culture and gastronomy, tradition and trendiness.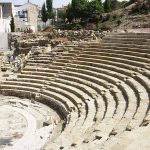 Teatro romano
Our roman theatre was built on 1st century. buried by the Muslims, stayed underground until 1951, time when Malagueños discovered it. Originally with capacity for 1.200 people and covered by marble, the theatre was used to do performances, operas but also votes  such as referendums of roman´s public life.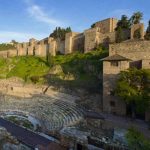 Alcazaba
Alcazaba is a muslim fortress,  its construction ended on 1026 b.c. A military building but a palace too, being the central office of the city muslim government. On 1931, Alcazaba was declared an historic and artistic monument of real cultural interest by the Spanish government followed by  several restorations over the 20th century.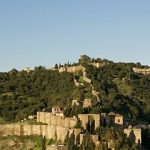 Castillo de Gibralfaro
Even if we won´t climb Gibralfaro hill, we´ll see and talk on our Free tour of the second muslim fortress. A castle that could control and keep an eye on the whole city of Málaga. Because of this location, the castle provides the best views of the city, the harbour, the beach and the northern mountains.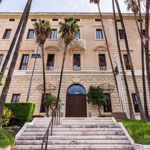 Malaga Museum
Originally projected in 1788 to attend the traffic of the port. Our Customs Palace never became one. It had several functions until today being one of the largest and most interesting museums in Europe. This building is the Museum of Fine Arts of Malaga and the Provincial Archaeological Museum of Malaga.
"Experience of 10"
"Ideal opportunity to get to know Malaga, its streets, its history and monuments, but also its popular culture, curiosities and even enjoy a delicious local wine.Without prior reservation, with very professional and charming guides, rigorous information and at the same time a fun and educational visit ... a pleasure of experience that is short and available to everyone. the great work and love for your land, thank you ". Read on Tripadvisor
"Highly recommended"
"The visit to the city was made very pleasant for us by the relaxed tone favored by the guide. More than a guided visit, He would take us on a tour among friends. He leaves the classic data of dates and events (which there are also) and enters more into the knowledge of the city and its best-kept places. Congratulations Luis, you are in love with your city and that is appreciated. " Read on Tripadvisor