Between 1 and 2 hours, depending on the museum..
Málaga, city of museums. Where art lives. The city has invested in this tourist brand over the recent years. Creating a unique range of cultural and artistic offerings, for visitors and locals alike to enjoy.
We are delighted to be your guides and interpreters because we are well aware that a guided tour in a museum is key to understanding the work but also to discover the hidden secrets and messages that it may contain.
real reviews on TripAdvisor​
Museums and collections for everyone
If there is one thing that stands out in Malaga's cultural offer, it is the number and variety of museums. Malaga now has almost 40 museums, the most iconic being the Picasso Museum, the Malaga Museum, the Centre Pompidou, the Contemporary Art Centre (CAC), the Carmen Thyssen Museum and the Russian Museum among many others.
What is the reason for this cultural display?
We could say that Malaga decided to make a commitment to culture, to create a city of museums, to revalue our heritage, to create a tourist attraction and also to manage to deseasonalize tourism.
The sun and beach tourist boom on the Costa del Sol has been a key industry for the development of the city in recent times. However, Malaga city became a place of passage, unknown to the vast majority of families who came to enjoy our climate and our coasts. Thanks to this change both regulars and new visitors are rediscovering all that the city has to offer.
This display of museums, together with the city's investment in infrastructure, creates a "cultural amusement park" to be enjoyed all year round. In Malaga there is much more than just sun and beach.
In the city there is a wide range of cultural offer for everyone, from museums for the youngest ones like the Interactive Museum of Music (MIMMA) or the Video Game Museum (OXO), to the more local ones like the Jorge Rando Museum, the Revello de Toro Museum or the collection of Museums of Easter Week Brotherhoods.
We have a lot to see and learn, so we have created a series of private tours of the museums that we consider key to discover. However, we are always available to create a custom made visit to suit your needs.
Any day (Starting from 8:00 to 20:00)
* We rest on 25th of December, 1st and 6th of January.
English or Spanish, for other languages such as French or Italian please consult availability.
Depending on the museum and the collection, the duration will vary, but on average a visit to a museum lasts 1 hour and 30 minutes.
115€ for groups of 1-3 people
150€ for groups of 4-15 people
165€ for groups of 16-30 people
*Museum entrance fees are not included.
Flexible: Depending on the needs of the travellers. We recommend the entrance of the museum itself or Plaza de la Constitución.
*If you are staying in a hotel/apartment in the city centre, pick-up is available for free of charge. If you don't know if your hotel is located in the city centre, please contact us, we will be happy to help you.
Find your guide with an "Explora Málaga" sign.
Suitable for people of all ages. Suitable for wheelchair users.
If you will not be able to attend the tour, please cancel your reservation, otherwise the guide will be waiting for you.
Contact us to create a proposal that best suits your needs.
We have several options available:
Entrance to the museum.
If you know the location of the museum, the guide will be waiting at the entrance with an "Explora Málaga" sign to make it easy to recognize.
Plaza de la Constitución, next to the fountain.
Plaza de la Constitución is the most central and emblematic square in the centre of Malaga. It belongs to the pedestrian area of our city, located between Marques de Larios street and Granada street.
Hotel / apartment.
If you are staying in a hotel/apartment in the city centre, pick-up for this tour is available free of charge. If you do not know if your hotel is located in the city centre, please contact us, we will be happy to help you.
How to identify the guide?
The guide will be waiting next to the fountain with a name badge and the "Explora Málaga" sign.

Our greatest value is your satisfaction
5,0 average rating on Google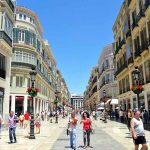 Henar GM
Madrid, España
El guía Luis ha hecho la vista amena y entretenida. Aporta mucha información interesante. Recomendable.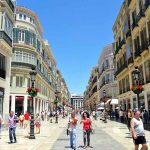 yarinka sm
Madrid, España
Perfecto en cuanto al tiempo de la visita, ni muy corto, ni muy largo. Las explicaciones fueron interesantes y muy amenas.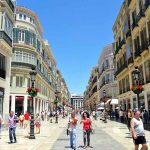 Analia Barrera
Madrid, España
Muy buen tour de la ciudad. Variado y con detalles. Alejandro nos ha ayudado con mucha información extra. Muchas gracias por mostrarnos Málaga! Hasta la próxima.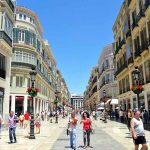 Luz Marina de Lamo
Madrid, España
La visita guiada con Gloria ha sido muy didáctica y entretenida. Merece la pena descubrir la ciudad con una guía como ella.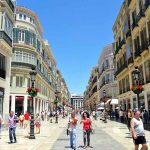 Rosana Gomez Cadinanos
Madrid, España
Conocer Málaga con Javier ha resultado una experiencia entretenida e instructiva. Muy muy recomendable si quieres conocer Málaga. Un 10

Our team is only composed by licensed local guides in accordance with the law in Andalucia

Certificate of Excellence 2016, 2017 and 2018, based on more than 1900 opinions from real clients

We feel that we are ambassadors of the most beautiful city in the world, our hometown Malaga

Enthusiastic friendly guides
Our guides will help you to discover our city with enthusiasm and professionalism

We are proud to be a small business that work only in Malaga and only for Malaga

Supporting responsible tourism
We collaborate to do sustainable activities regarding the environment and the daily life of Málaga neighbours
Which museum do we recommend visiting?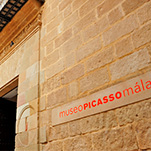 Picasso Museum Málaga
Undoubtedly the most representative museum of the city and also the most visited. The best way to discover one of Malaga's favourite sons is to get to know his work. In this museum we will make a chronological visit through the lids and work of the famous artist.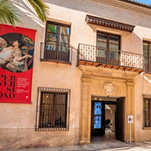 Carmen Thyssen Museum
Since 2011 we have been fortunate to have the private collection of modern art of Carmen Thyssen-Bornemisza. Explore the romantic art and the costumbrismo that will show us the Andalusia of the 19th century, as well as the preciosismo and the naturalist painting with its landscapes of light and colour that will dazzle us.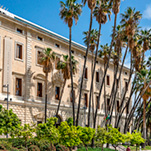 Málaga Museum
Malagueños' favourite museum. As it brings together both fine art and archaeology we consider it to be the best representation of the art and history of the city.
Discovering local and adopted artists as well as Malaga's 2500 year old remains is key to understanding the importance of this museum for Malaga.
As it is divided into two sections, the visit to this museum can be made in three ways, archaeology only, fine arts only or all of them together.
Frequently asked questions