Tour for students and language schools Malaga
Guided tours of Malaga for school children.
● Since 2015 showing Malaga to the new generations
● For all ages and levels, for locals and visitors alike
● Activities, games and additional content.
We have created guided tours for students of all ages and levels. General tours or focusing on a specific topic. Also with the possibility to add extra activities, questions or games.
real reviews on TripAdvisor
A visit to Malaga is a must
We organise tours for local students and visitors. We tailor them depending on their age and knowledge. We want them to go home with a good idea of what Malaga is all about. We will interact with them at each stop, making them part of the tour. We will explain to them the cultures that have passed through here, the most emblematic monuments and museums with stories and anecdotes that they will never forget.
We want them to learn but also to spend a good day with us and to take home a nice memory of this city. Just as schools, high schools, university students from UMA (University of Malaga), as well as centres, universities and language academies at national and international level have already done so.
For the younger children we can organise games and complementary activities so that they can learn through play and develop their imagination.
For teenagers, interactions with the group will be key. So they don't lose attention, we will ask questions and we can even prepare some tests.
For university students we can focus the tour around the subject or field they are studying to create a specific route that can complement their studies.
For language students we will practise the language while we learn the history and monuments of the place. For these tours we can mix languages or explain key words of the visit. We can adapt to the level of the students.
Our greatest value is your satisfaction
5,0 average rating on Google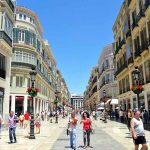 Henar GM
Madrid, España
El guía Luis ha hecho la vista amena y entretenida. Aporta mucha información interesante. Recomendable.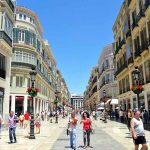 yarinka sm
Madrid, España
Perfecto en cuanto al tiempo de la visita, ni muy corto, ni muy largo. Las explicaciones fueron interesantes y muy amenas.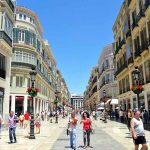 Analia Barrera
Madrid, España
Muy buen tour de la ciudad. Variado y con detalles. Alejandro nos ha ayudado con mucha información extra. Muchas gracias por mostrarnos Málaga! Hasta la próxima.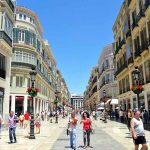 Luz Marina de Lamo
Madrid, España
La visita guiada con Gloria ha sido muy didáctica y entretenida. Merece la pena descubrir la ciudad con una guía como ella.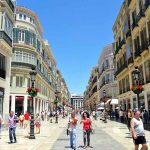 Rosana Gomez Cadinanos
Madrid, España
Conocer Málaga con Javier ha resultado una experiencia entretenida e instructiva. Muy muy recomendable si quieres conocer Málaga. Un 10

Our team is only composed by licensed local guides in accordance with the law in Andalucia

Certificate of Excellence 2016, 2017 and 2018, based on more than 1900 opinions from real clients

We feel that we are ambassadors of the most beautiful city in the world, our hometown Malaga

Enthusiastic friendly guides
Our guides will help you to discover our city with enthusiasm and professionalism

We are proud to be a small business that work only in Malaga and only for Malaga

Supporting responsible tourism
We collaborate to do sustainable activities regarding the environment and the daily life of Málaga neighbours
Frequently asked questions