In the most wonderful time of the year and Malaga's Christmas lights 2018 are switched on once again. Last year more than 30.000 people gathered on Larios street to behold the lights and sounds show. After several years of switching the lights on Black Friday however  this year the show will be on Friday November 30th at 7:00 pm.
How to enjoy the Malaga's Christmas Lights 2018
The first thing is to warn you that thousands of people come every year to see this Christmas show, so we recommend to get there early in order to pick a good viewing spot to enjoy the synchronized light and music show.
Because of the great success last year the lights and sound show will be repeated every day at 18:30 and at 21:30 until the day the three Wise Men.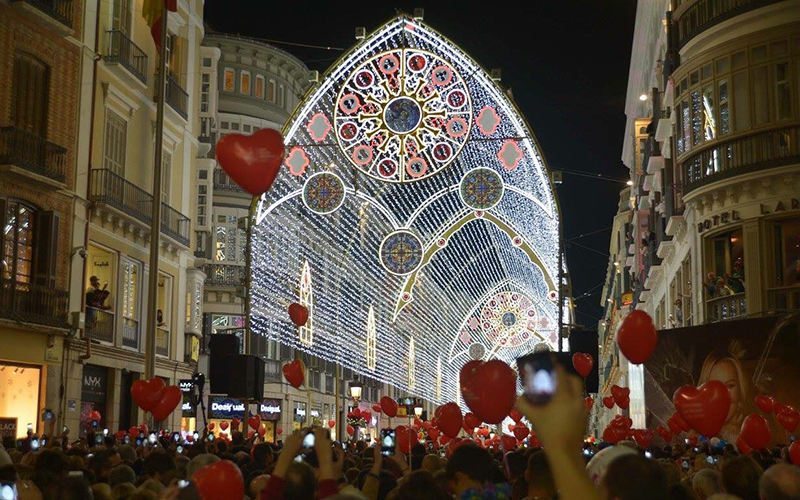 Christmas trees in Malaga
These Christmas holidays 7 giant Christmas trees will be placed throughout the city. To find them, you will have to go to the Huelin park, the Cervantes Theater or Alcazabilla Street among others.
But without a doubt, the most visited and which will have greater recognition will be the one installed in the Constitucion Square, despite not yet knowing this year specifications and design, last year's Christmas tree was 18 meters high.
Are you ready to experience Malaga's Christmas lights 2018? If you want to visit the city, we recommend you to do a Free Tour through Malaga with which you can get to know all the most interesting places and facts of the city with 100% local guides.
An international lighting
For several years, Illuminations Ximénez has been the company responsible for assembly of Malaga's Christmas lights. This Andalucian company is once again responsible for Malaga's Christmas Lights 2018. Ximenez is also present in major lighting projects in London, Los Angeles, Chile, Brazil, Dubai or South Africa .
Its incredible internationalization has been thanks to a component of exclusivity that emanates from its decorative lighting projects, which is what really sets it apart from the rest of the companies in the sector.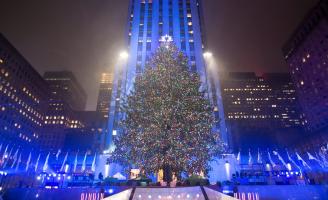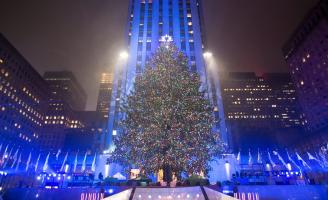 Social Media