The port of Málaga Muelle Uno has overcome a massive transformation in the last few years that has allowed bigger cruise ships to access into the port. Due to this, Royal Caribbean chose Málaga's port to present their new cruise ship "Symphony of the Seas", that's now the biggest cruise in the world with capacity for 2.175 workers and 9.000 passengers on the ship.
If you don't know why you should do a Free Tour of Málaga or if it's even worth it, we'll do our best to explain it. To avoid you getting to the city and not really knowing how you're going to see everything, here at Explora Málaga we've created a nice guided tour perfect for people that come on cruises and only have one day.
Plaza la Marina and Marques de Larios
We'll start the day at Plaza la Marina as it's close to the port, from here you'll be able to see the busiest area of the city close to the famous Larios street.
After that we'll go down Marqués de Larios street, which was converted into a pedestrian area and ever since has become the most important street in the whole of Málaga. It's an area with lots of expensive and luxurious shops and there's usually some sort of event going on in the Plaza de la Constitucion.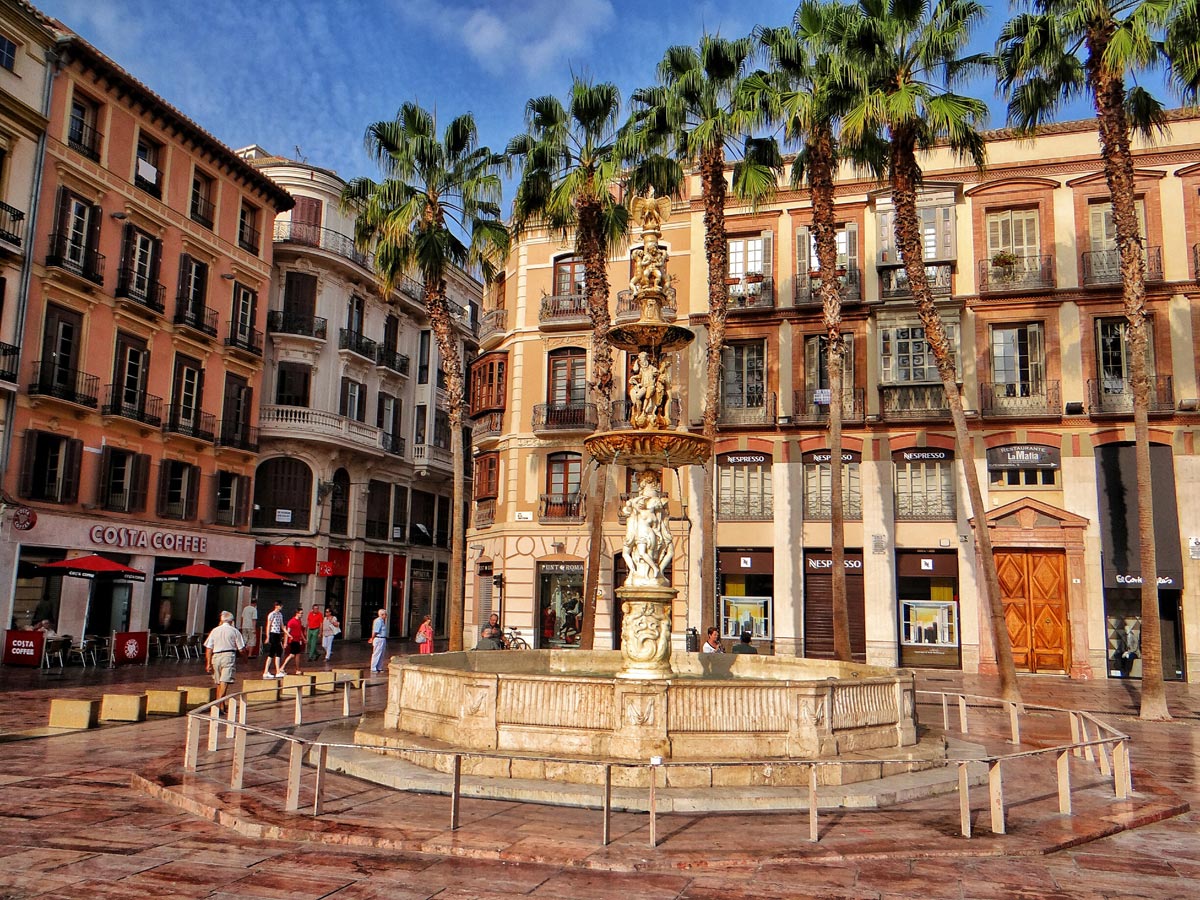 Cathedral of Málaga ''La Manquita''
After these important monuments we have an even bigger one, the Cathedral of Málaga. Known in Málaga as "La Manquita" between the people of Málaga as its southern tower is unfinished. It was built between 1528 and 1782 and it combines gothic elements with a few neoclassical touches throughout. It's also a perfect area to relax with some great authentic  meals and drinks from Málaga and sometimes maybe even enjoy some live music.
San Agustín Street and Roman Theatre
Now we'll be going through a cooler area with San Agustín street, home for many knights in centuries gone by and now it's home to the Pablo Picasso museum.
This zone has a wide variety of restaurants and bars that are perfect for people on cruises in Málaga, here you can enjoy some fine wine with some purely spanish tapas.
With a full stomach of delicious and fresh food, we're going to make our way to the Roman Theatre from the first century although discovered recently, in 1951.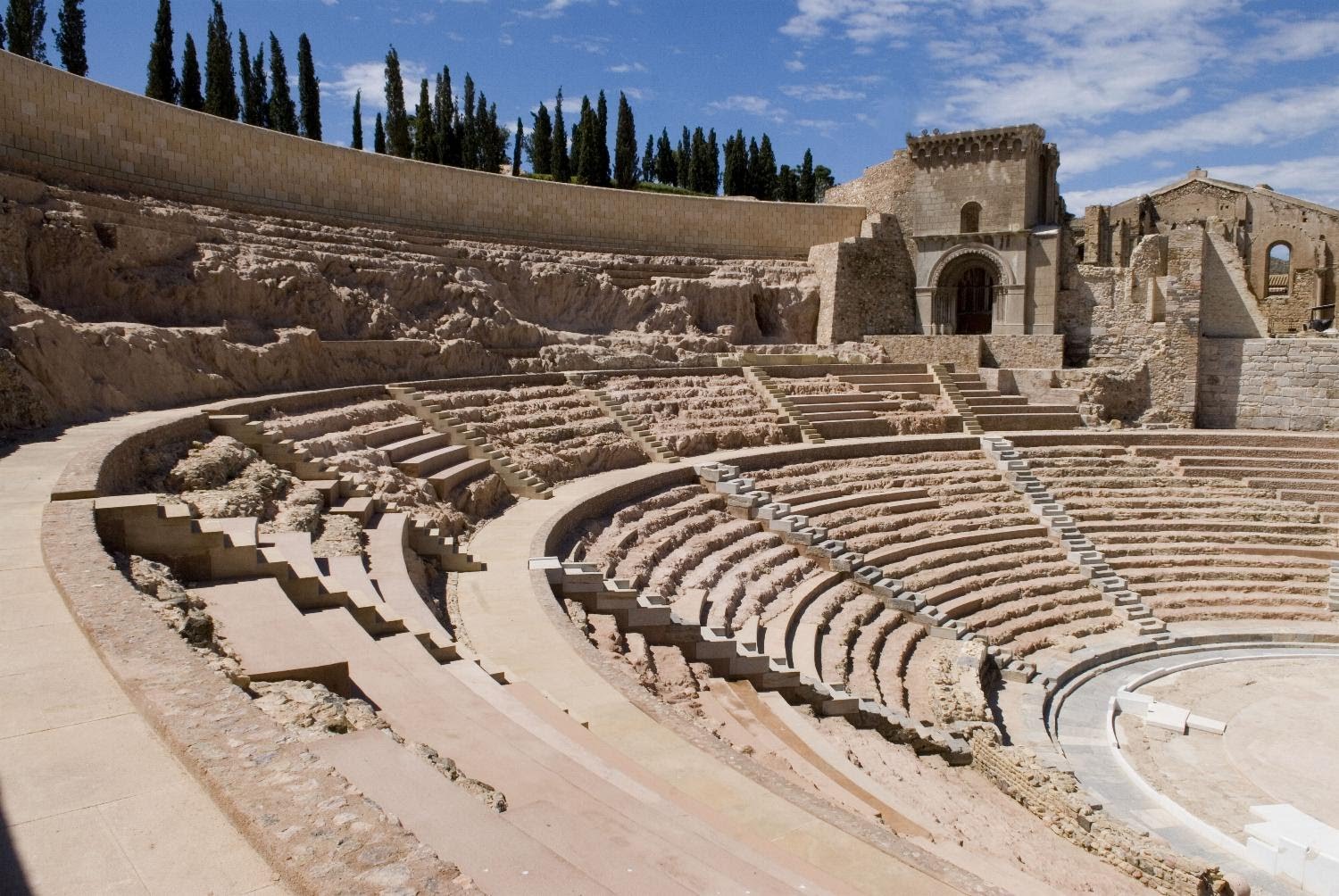 Alcazaba, Gibralfaro and Until Next Time
It's time to dive into a world of castles and forts. First, with a visit to the famous Alcazaba, one of two muslim forts here in Málaga. The Alcazaba holds a lot of information about the historical and cultural aspects of the city and a lot of beautiful gardens with nice paths and areas with much needed shade. We also offer a Free Tour of the Alcazaba
After this we'll be on our way to the Gibralfaro Castle, the second of the two muslim constructions, from here we'll be able to see over the whole city, the port and its surroundings.
To finish off our route of the city, we'll be going to La Merced square, where Pablo Picasso was born and we'll be able to show you information about his works and his life and answer any questions you may have.
Now, you can do this route on your own but, if you want to really get the best of the city and all it has to offer, we recommend you try our free tours of Málaga that we're sure will help you enjoy your stay even more.
What advantages does doing a Free Tour have for people on cruises in Málaga?
✅ The most immediate advantage of a Free Tour is doing the route with a local guide that has all the knowledge and experience needed to offer the best information and resolve any questions you may have.
✅ With our business model you pay at the end of the guide and only the amount that you feel you should have to pay for the service.
✅ We are Nº1 on Tripadvisor for guided routes in Málaga with around 1.000 opinions.
✅ We're a local and small company that feels an intense devotion and passion for our city and want to share that love with everyone that comes to visit.
✅ You can reserve our guided tour on our official page to assure a spot.
So don't think about it, to make the most of the city try our guide as its perfectly adapted for people on cruises in Málaga.