Now that summer is well and truly here and we have a little more free time or even if you're here in Málaga on holiday, at some point you may not know exactly what to do or where to go. We all want to be part of the best plans for summer and have a great time. Today we're going to be talking about some of the best plans in Málaga in summer, with friends, family or kids, in Málaga there's no stopping the fun.
Best plans in Málaga this Summer
A day at El Palo or Pedregalejo beach
One of the first things that we usually think of in summer is going to the beach, and of course, we couldn't leave our wonderful beaches off the list of things to do. We're going to go one step further and recommend you go to El Palo beach on the east section of the city. The advantage of going to this beach is that you'll be spoilt for choice for traditional chiringuitos with very reasonable prices and the option of trying the famous "espetos" of Málaga. If you want something a bit closer, you can visit Pedregalejo beach, also very notorious in Málaga and a great beach in general. You'll be able to see the Acacias beach here and have a look at its famous breakwaters.
Contemplate the sunset in La Malagueta
We're still close to Pedregalejo here, we think it'd be nice to have a look around the 'Baños del Carmen' area after a day on the beach. After this, we can have a walk down Malagueta beach and relax while contemplating a beautiful sunset that you'll only see here in Málaga. It's, without a doubt, one of our favourite options for people that may not know what to do this summer, we're sure you wont forget it.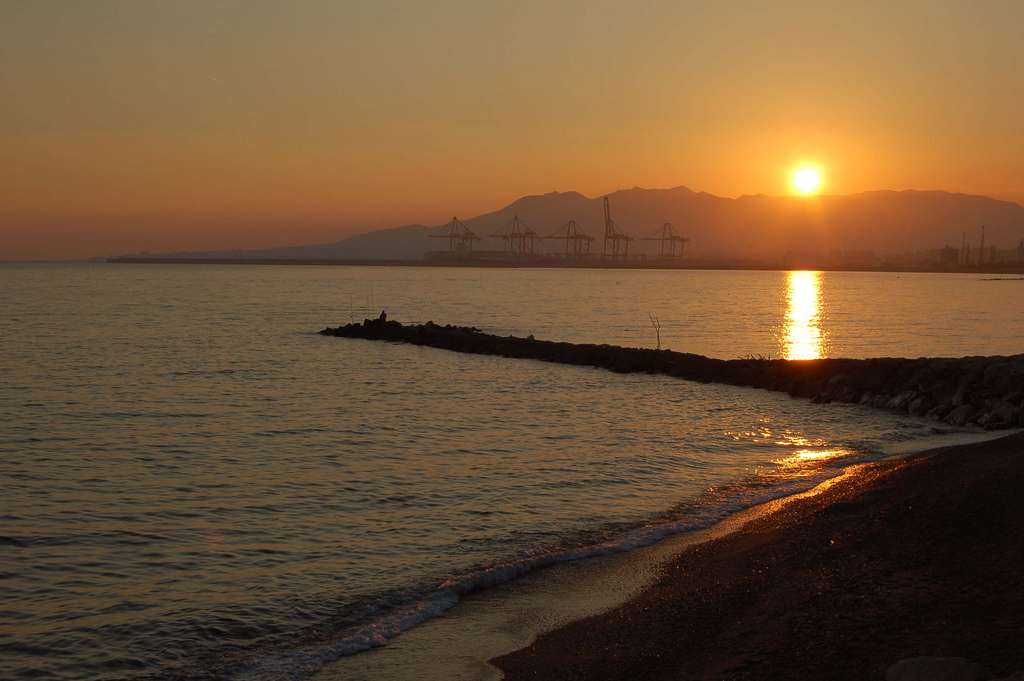 Go to the Summer cinema on the beach
The summer cinema on Málaga's beaches has become a must see attraction, a plan for all the family and a unique experience. This year there'll be a wide selection of animated movies, great spanish films and a number of thrillers. It truly is one of the best options if you don't know what to do in Málaga this summer. Every week there'll be new films showing so don't miss one of the best plans in the city.
Go to the feria of Málaga
One of the biggest events of the year and best plans in Málaga is the feria of Málaga that will take place from the 11th to the 18th of August this year and at the Real enclosure. The feria of Málaga is a great opportunity to truly get to know the culture, during the mornings we recommend you go to the feria to see all of the people dressed up with flamenco attire and going by horse carridge. But, if you prefer the evening, the feria has more than a hundred different tents that will all have different types of music and open until late. If you have kids, it's also perfect as the feria is full of roller coasters and other rides. If you're in Málaga during these days, you really shouldn't miss out. The feria is also lived in the center of the city, with different stands and festive lights all through the city.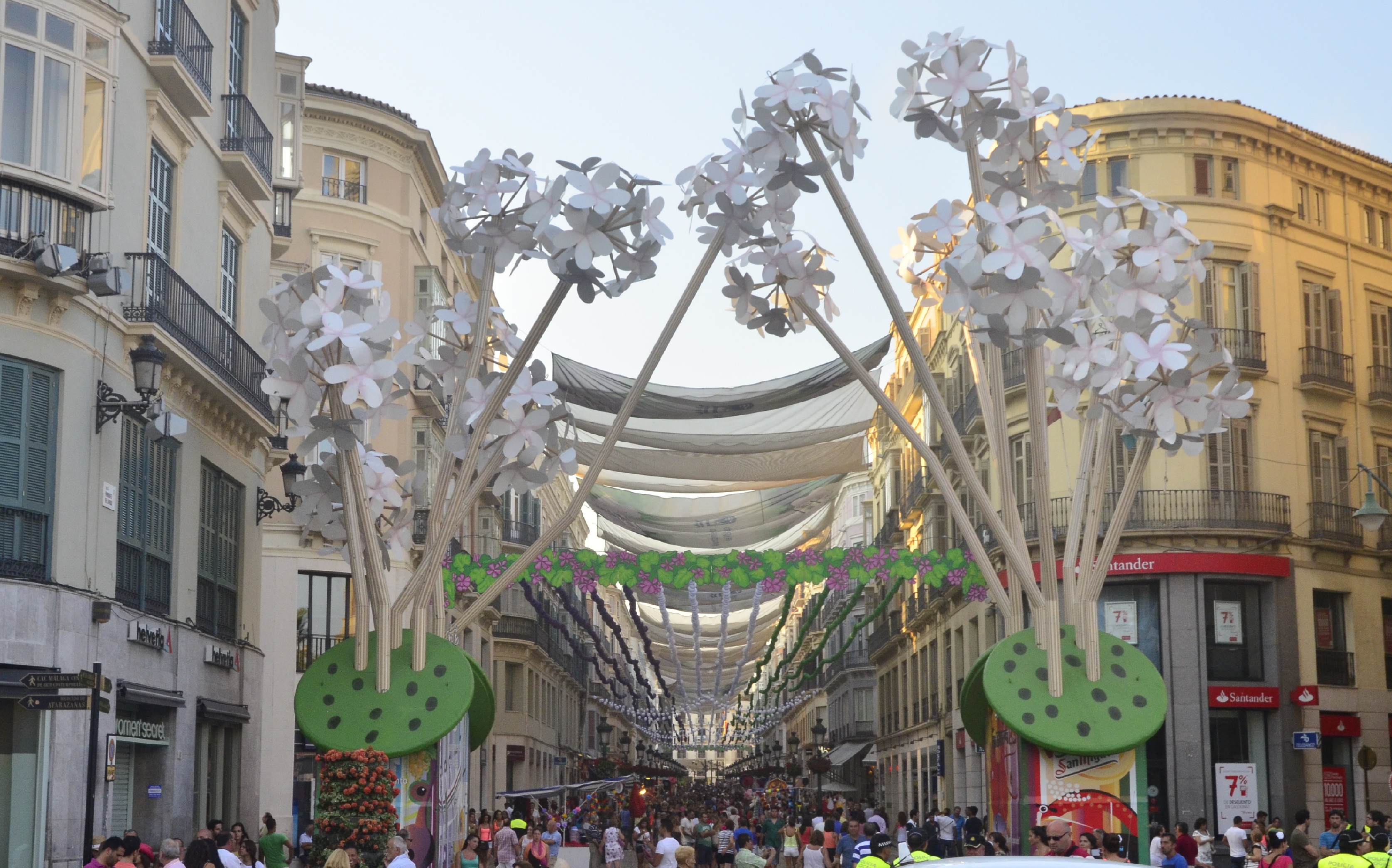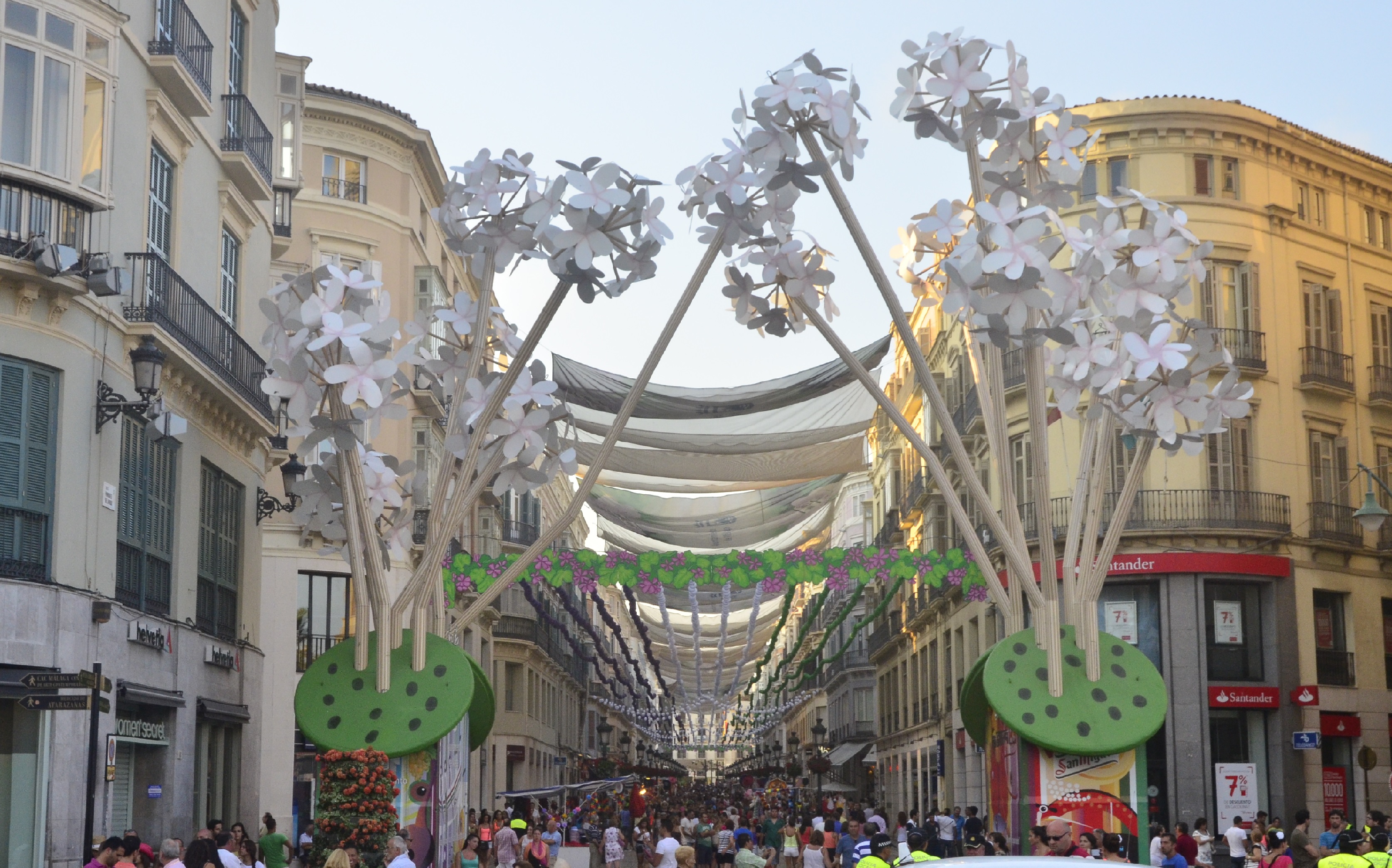 Do a Free Tour
One of the best options to discover Málaga is a Free Tour. You can see it for yourself, on TripAdvisor 98% of our clients are really impressed with the experience and they recommend it. Do you know what's even better? As it's a Free Tour you only pay at the end and as much as you want depending on the quality of the service, you decide. If you want to do a Free Tour Málaga, you can book it right here. The tours start at 11:00 everyday at the 'Plaza de la Constitución'.
Social Media