The Carnival of Malaga is a popular festivity which takes place every year in the month of February, preceding the week before Ash Wednesday, the beginning of Lent. But the Carnival in Malaga has not always been the way we know it today, multicultural, spontaneous and fun for all audiences where murgas, comparsas, quartets and choirs dress up for a few weeks for fun and grace the streets of Málaga.
Today we go back in time and talk about the origins and history of  the Carnival in Malaga.
History of The Carnaval of Malaga
The history of Carnival can be traced back to more than 500 years ago when in the beginning of the XVI century a choir boy would dress up as a Bishop and act as such that day. It was really the first time in the city that a similar attitude was seen with an institution as conservative and sacred as the Bishopric.
But t was not until the 19th century when the Carnival Society was set up in Málaga, which sought to promote the installation of this festival in the city, encouraging street shows and the spirit of the carnival.
The first news we have of the Carnival of Malaga as such date back to 1887 when for the first time there was a formal program. The program included parades, dances, costume contests and other street activities. It was a milestone for the city to finally be able to count with such an important festivity. With this first edition premises were established that allowed its evolution in later years and whose spirit still remains today.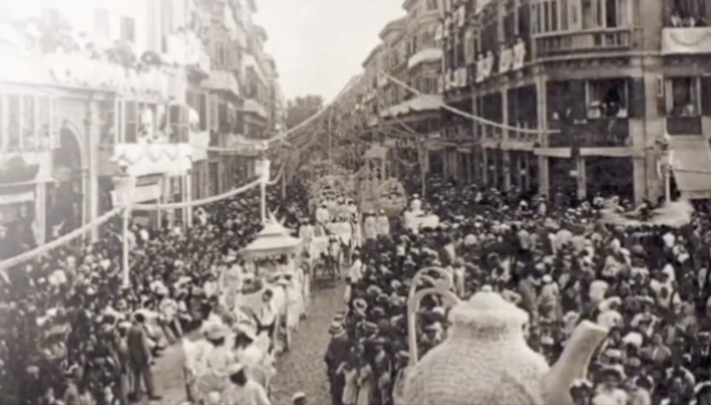 In the 80s, democracy resurfaced the freedom and joy of the Carnival from the 30's. Music returned to the streets and consolidated the project of recovery of the Carnival of Malaga. As this festivity had been outcast during the dictatorship, explanations used to be made before the performances to tell what the carnival was like in the past, endowing their performances with an educational and social character.
[quote align="center" color="#999999″]Do you want to know Málaga? We recommend you to book your  Free Tour in Málaga and learn more about the carnival and the city. We leave daily at 11:00 from the Plaza de La Constitución. [/quote]

Apogee of  Malaga's Carnival
In 1983, the Carnival of Malaga reinvents itself and begins to grow exponentially becoming a benchmark for other cities. Thanks to the invaluable collaboration of Luis Melero, the Carnival of Malaga managed to raise funds from different associations which gave the Carnival in Malaga the impetus it needed. All this would have had no effect, without the participation of Carnival enthusiast in murgas, choirs or quartets which brought the Carnival even closer to all the people of Malaga.