Malaga's Ferris Wheel (aka Mirador Princess) has a height of 70 meters (220 ft) and a total of 21 capsules distributed around its circumference. These capsules are fully air-conditioned and have capacity to house 8 people inside. The best of the Ferris wheel is the unique panoramic view it offers of the city, having a field of vision of up to 30 km.
During the course of the 15 minutes that the trip lasts in Malaga's Ferris wheel, 3 complete laps are given in which you can see the Cathedral of Malaga, the Alcazaba, Calle Larios or the Pier One at bird's-eye . Without a doubt it is a unique way to enjoy the city.
Malaga's Ferris wheel has not only been used for tourist purposes, a clear example of this was the IV Job Fair held on November 6 by IMFE. This event had a special feature: different companies awaited in each one of the 21 capsules in order to interview the job applicants for 15 minutes, just enough time to make a good first impression.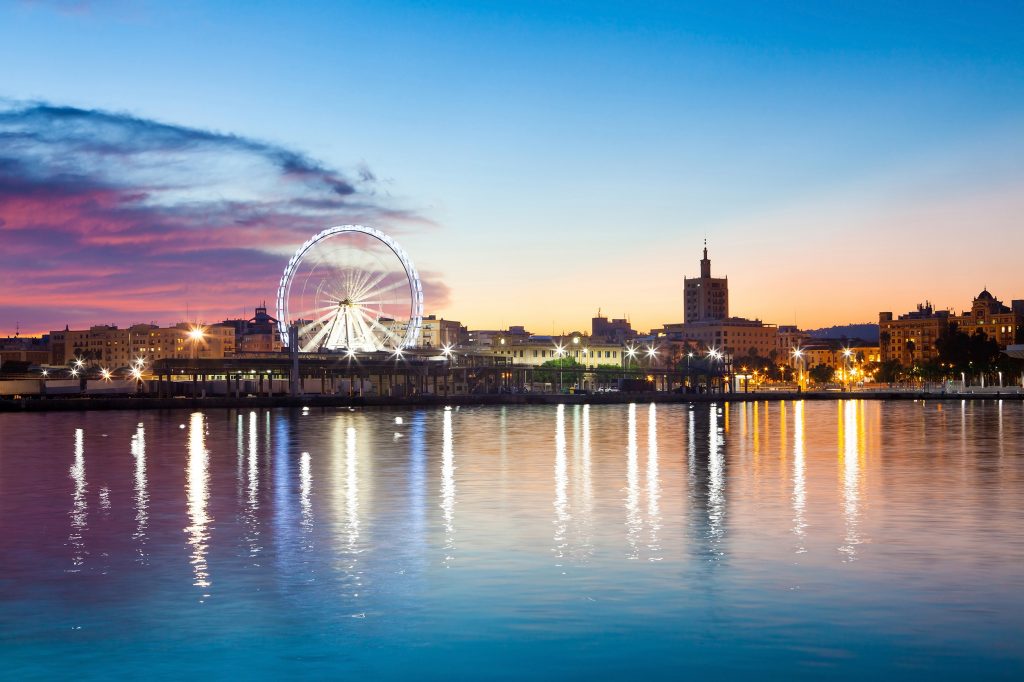 Malaga's Port
Malaga's Ferris Wheel is located in the port facilities. The installation of Malaga's Ferris Wheel, meant to be a new attraction for tourists and locals alike, has become a very special way of enjoying Malaga. Installed back in 2015 in the port headquarters Malaga's Ferris wheel has since then altered the  skyline of the city.
Since the complete remodeling of the port including the palm grove of surprises and pier 1, this enclave has been thought of as a meeting place for tourists who visit Malaga on a cruise and for the locals themselves, who find a place to walk around and enjoy an extense gastronomic and shopping offer.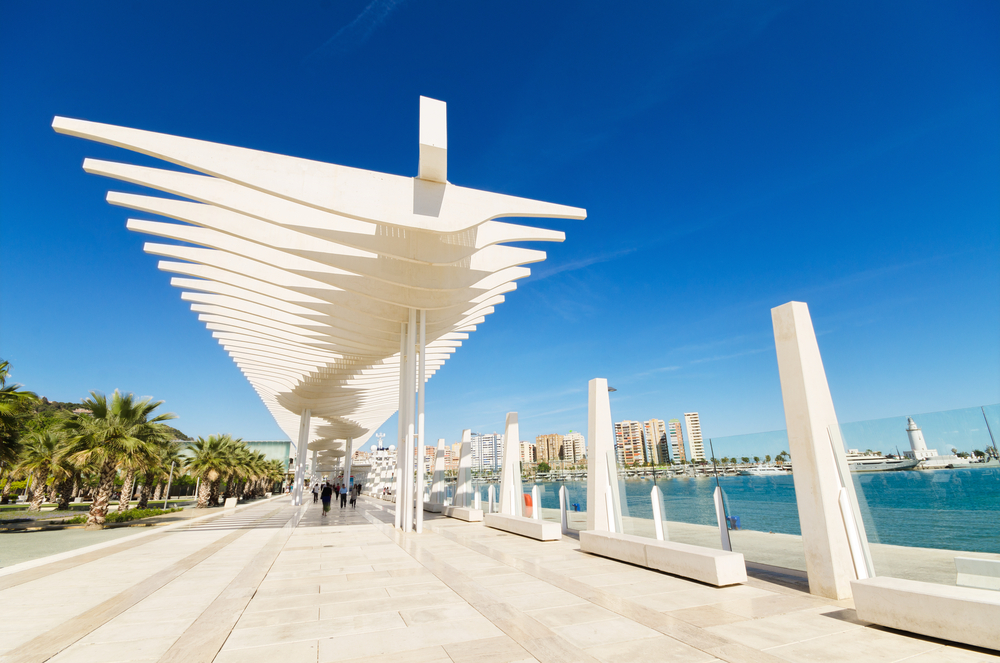 If you are looking for a Free Tour where local guides will show you the best of Malaga, book your place now. Do not miss the best experience in the city, valued by more than 2,000 travelers just like you.
More information about Malaga's Ferris Wheel
Schedule
Monday through Friday: 10:30 – 21:30

Saturday: 10:30 – 22:30

Sunday: 10:30 – 21:30
Fare
Teens (up to 18 ): 7,00€

Families (minimum 2 people, 2 generations): 7,00€

Groups (minimum 4 people): 8,00€

Children < 1,20 m (accompanied by an adult): 6,00€

babies < 80 cm: Gratuito

Adult: 10,00€

Adults > 65 años: 6,00€

Reduced mobility ( includes 1 companion): 6,00€