Malaga is an splendid and beautiful city with many worthy spots to explore and since we understand time is limited and our visitors want to see every last of them we have prepared a 2 day itinerary in Malaga so you don't miss the good stuff.  We hope this 2 day itinerary in Malaga will leave the happiest holiday memories.
This itinerary can be done any day of the week, but we suggest you start on a Friday afternoon and finish on Sunday.
2 day itinerary in Malaga
First Day
After arriving in Malaga by land, sea or air and leaving your luggage in the hotel room, the first question arises: what to see in Malaga?  to shake the long trip off we propose, as your first stop, one of the most emblematic monuments of Malaga, the Holy Basilica Church and Cathedral of the Incarnation. On your way to the Cathedral make sure to stop at Plaza del Obispo certainly one of the most photographed spots in Malaga, its red marble and sandstone facade was used as stage by Robert De Niro in  a 2004 film location.
Once you've walked by the surroundings of the the Cathedral  it is time to dine at one of the many restaurants in the area.While resting a nice Mediterranean meal you might feel you need to know more about this Cathedral with 500 years of history, if that's the case we recommend taking one of our best tours, the Cathedral Tour of Malaga.
This tour is available Tuesdays,Fridays and Saturdays at 4:00 p.m April to October and at 5 p.m October to March.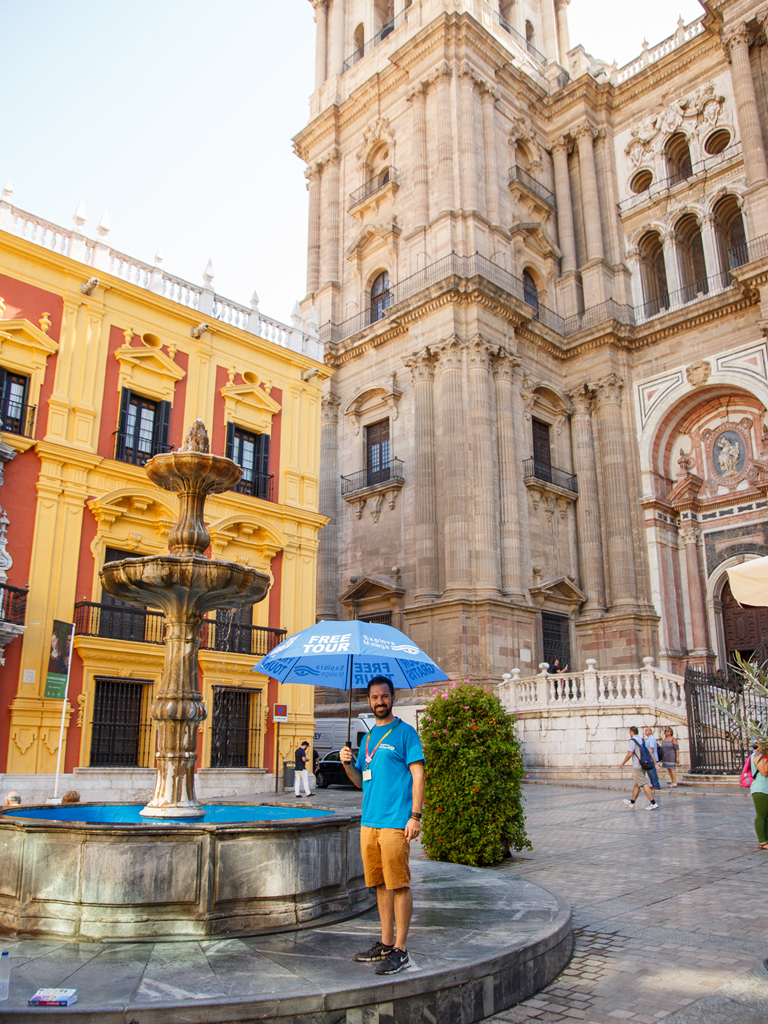 Second Day
Right after a good breakfast, it's time for a walk along Pier One through the palm grove of surprises and back towards Larios Street through the Park's Walk gardens, but don´t stop yet at the shops in one of the most expensive Streets to set up a shop at in Spain because  if we timed it right you´re now arriving at the end of Larios Street, the Constitution Square, in time to take a free tour of the city.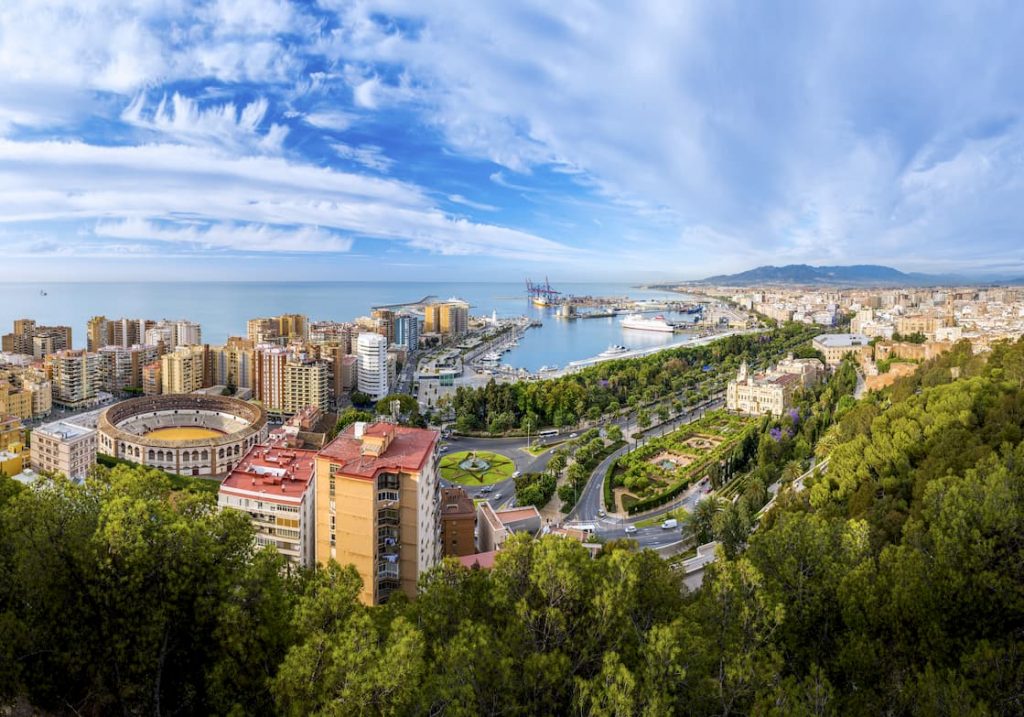 Our Freetour leaves everyday from Constitution Square at 11:00. This Free tour of Malaga, rated with ⭐️⭐️⭐️⭐️⭐️ by more than 2000 visitors on Tripadvisor, leads you through the highlights of Malaga and lets you know about the history of Malaga and its secrets in a funny and easygoing way.
After the Free Tour it's time to lunch, we recommend one of the many Bars and Restaurants around the squares  Uncibay,Siglo or Merced. Once strength is regained, we give you two choices: for the adventurous and willing to know Malaga inch by inch we recommend walking up to the Castle of Gibralfaro which gifts its visitors with some of the most outstanding sights of Malaga. For those willing to know more about the other great  monument of Malaga and its Arabic heritage we recommend taking the Alcazaba Tour, once a palace and also a fortress, this 11th century site is example of the heritage left by muslims for 8 centuries.
This tour is available Tuesdays,Fridays and Saturdays at 6:00 p.m April to October and at 3 p.m October to March.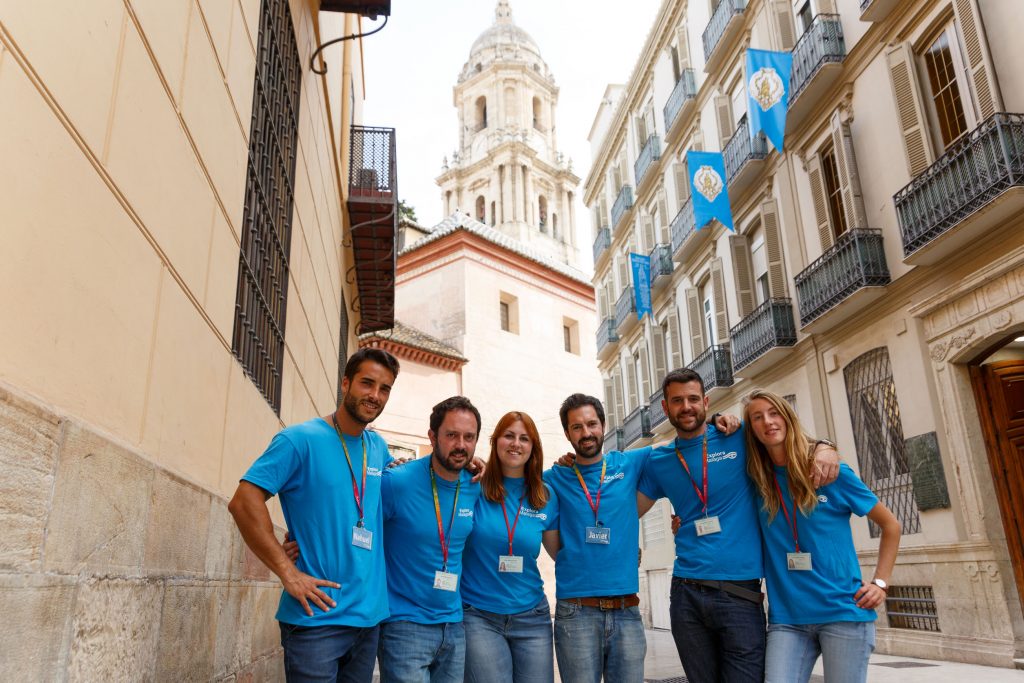 Third day
To end this 2 day itinerary in Malaga we wake up on Sunday excited to see the best museums in the city. For this we recommend you visit the Picasso Museum in Malaga, which is an essential visit for all travelers, since it visits the art and life of the most illustrious painter born in Malaga : Pablo Ruiz Picasso. After this visit, we propose to visit the Glass Museum or the Carmen Thyssen Museum, specially the last one if you like the 18th and 19th century Spanish painters. If instead you are more into modern art, the Center Pompidou or the Contemporary Art Center of Malaga are excellent options as well.
After these two intense days in Malaga, it is time to return and keep in your memory the visit to a city you will never forget.