If there is something that characterizes the cultural change of Malaga in the last two decades surely we need to mention the inclusion of the city as a reference museum destination. Malaga holds a total of 37 museums that offer a unique cultural offer in Spain. Museums, exhibition halls or artistic manifestations in the streets of Soho have turned the capital of the Costa del Sol and birthplace of the famous painter Pablo Picasso a reference as a cultural destination.
Today we show you a route through the most peculiar museums of Malaga. Do you want to know more?
Visit to the most peculiar museums of Malaga in 24 hours – One day itinerary
Glass and crystal museum of Málaga
Our first stop will be in the glass and crystal museum, unknown for many so much so that many in Malaga do not know of its existence. This museum contains more than 3.000 art pieces from the personal collection of the historian and restorer Gonzalo Fernández-Prieto.
Located in an 18th century palace, you will visit the history of humanity through glass and crystal and discover one of the most interesting and beautiful museums in Málaga. Not for nothing this exhibition has been classified as the best Museum in Malaga on Tripadvisor.
Address: Plazuela Santísimo Cristo de la Sangre, 2 | In front of the San Felipe Neri Church, 29012 Málaga, Spain.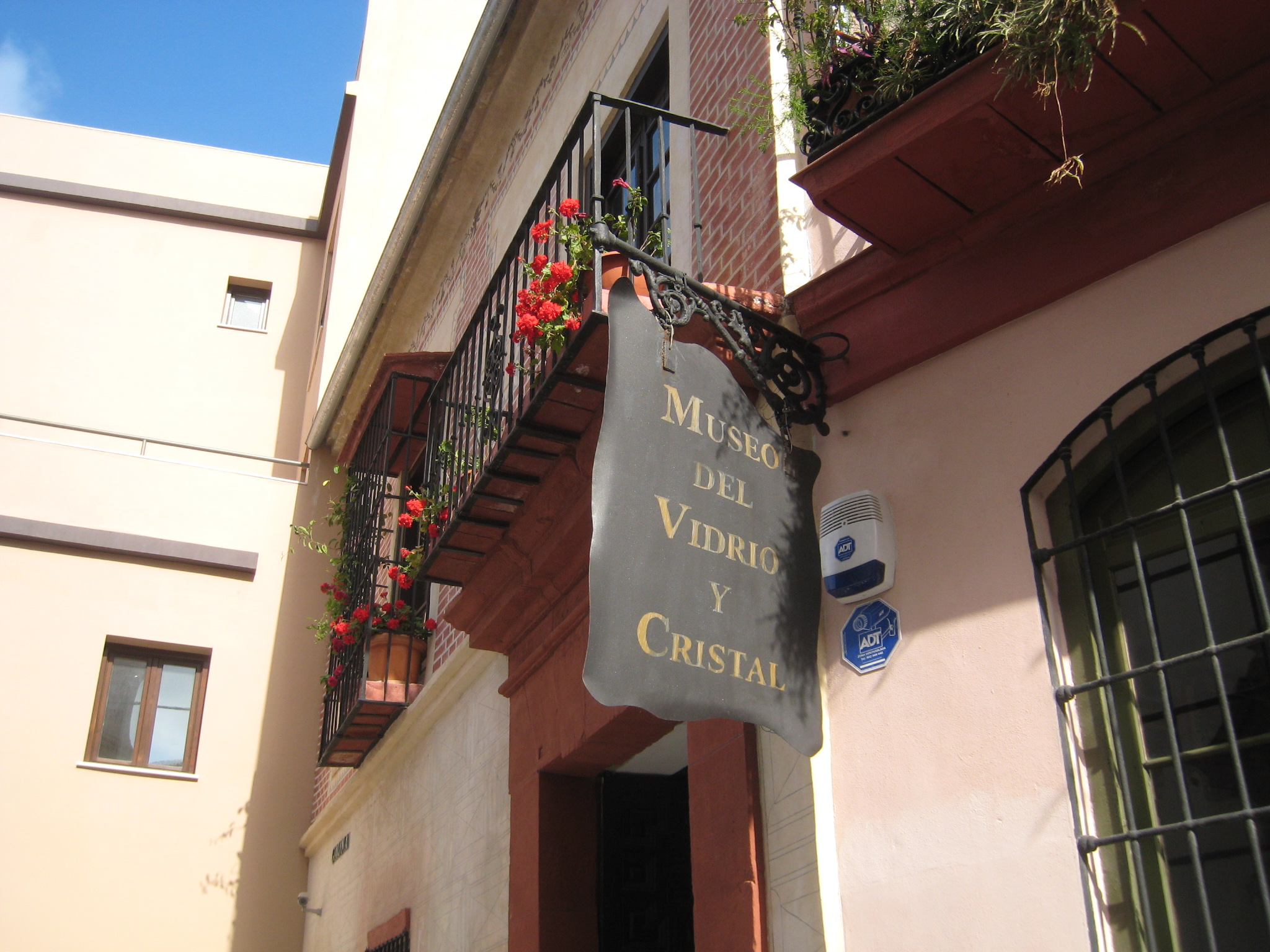 Arts and Popular Customs Museum
After a well-deserved rest and having taken an aperitif we take a 10-minute walk through the streets of the center to a museum in Malaga with lots of history.
The Museum of Arts and Customs Traditions visits the rural and urban life of the province of Malaga. Among its 18 exhibition rooms we can find ceramics, goldsmiths or textile pieces collections used throughout the 19th and 20th centuries.
Address: Plaza Enrique García-Herrera, 1, 29005 Málaga, Spain
In addition to visiting the most peculiar museums of Malaga, you may also want to know more about Malaga, it is time to book your place in our Free Tour Málaga. Daily departures at 11 am from Plaza de la Constitución.
Automobile and Fashion Museum
Time for the last stop on the itinerary through the most peculiar museums of Malaga. We leave the city center and take the bus, specifically to route 7 in order to get to the once tobacco factory, now refurbished to hold the Automobile and Fashion Museum, part of the Collection of the Russian Museum of Malaga.
As we enter we see a wonderful 6,000 square meters exhibition that describes the artistic evolution of fashion from late 14th to the 20th century as well as a wide variety of one of a kind vehicles from unpublished private collections, in a contemporary art facility which deserves to be meticulously visited.
Address: Avda Sor Teresa Prat, 15 | Edificio Tabacalera, 29004 Málaga, España