Do you want to visit Malaga with children but do not know what you can do together? Do not worry, the capital of the Costa del Sol is one of the best places to travel as a family. Its leisure offer is almost unlimited and it does not stop growing either. If you are going to visit the capital of the Costa del Sol with your family and want to enjoy it to the fullest, we leave you the 7 best things to do in Malaga with kids.
Things to do in Malaga with children
1. Parks and playgrounds
Malaga has a large number of parks to visit that will make children enjoy themselves to the fullest. If you can move easily, do not miss the opportunity to see them all. The best known are:
Alameda Park
In the city centre we find the Alameda Park. Next to the port area, you can stroll through its gardens full of exotic tropical plants. There is a playground right in front of the Hotel AC Malaga Palacios, next to the Taxi stop in front of the Hotel.
Cinema park
Located in Teatinos, although you need a taxi or a bus to het there iit s worth visiting for its setting where you can find a representation of the walk of Hollywood fame. Its playgrounds are great for children and will make you spend a freat afternoon.
Parque del Oeste
In the West of Malaga, located in the Barriada de la Paz, we find one of the largest parks in Malaga, Parque del Oeste. This park has free sports courts, swings, ponds, picnic areas and even a mini zoo! Spending an afternoon in this park is synonymous with fun and is next to Misericordia beach.
Ruben Alcantara Skatepark
Designed by BMX champion Ruben Alcantara, let your children enjoy this 10.000 square meters park where they'll be able to to BMX cycling (including a dirt track), skateboarding, roller skating and more. You'll be able to hire all you need there.
What's in it for parents? Lay back in the cafeteria while your kids take a class in their favourite sport.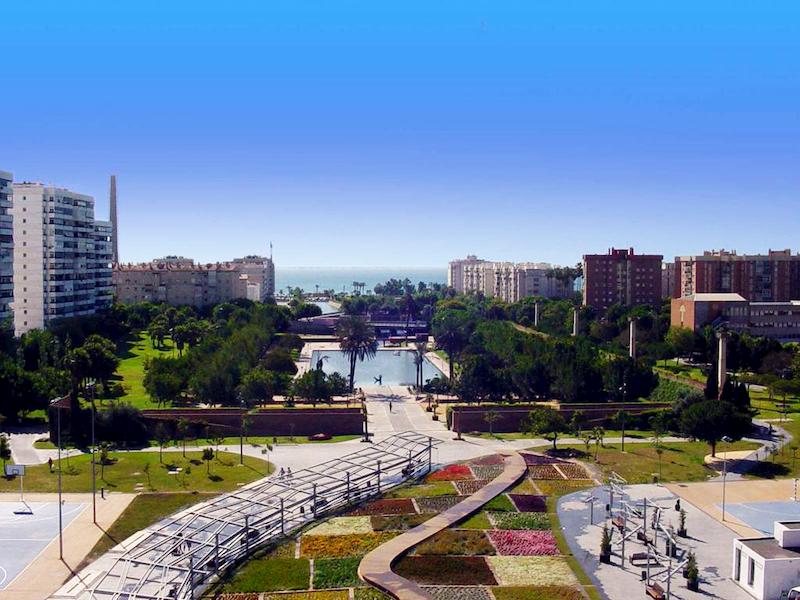 2. Visit the Alcazaba and the Gibralfaro Castle
The Alcazaba and the Gibralfaro castle are monuments that you can not miss during your visit to Malaga. Children will feel like knights walking through the walls of these emblematic buildings. Its walls, its towers, are the perfect place to simulate a siege and spark children's imagination. But if your intention is to get the most out of the visit, with the free tour through the Alcazaba you will learn all its history and why it is so special.
In Explora Málaga we have several Free Tours with which you will get to know the capital of Malaga, but we certainly encourage you to try the Free Tour of the Alcazaba of Málaga with which you will learn all about this magnificent medieval construction of the capital.
3. I want to be a pilot
If you are going to visit Malaga with children who love airplanes, what better way to visit one of the best aeronautical museum in Spain. Located in the general aviation terminal of Malaga Costa del Sol, children can use the controls of an airplane, see different models or learn about the operation of an airport, in short a fantastic plan to do with children. The sky is the limit!
4. Sweet and tasty!
After spending all day walking around Málaga, it's time to regain strength. And what do children love? Exactly, sweet stuff! Malaga is famous for its churros, also known as "tejeringos" but if you fancy something cooler, an ice cream will delight all children.
5. The beach
It might seem obvious but if you visit Malaga don't miss the opportunity to spend a relax day sunbathing in a beach, while your children play make a sand castle, take a bath or play beach volley.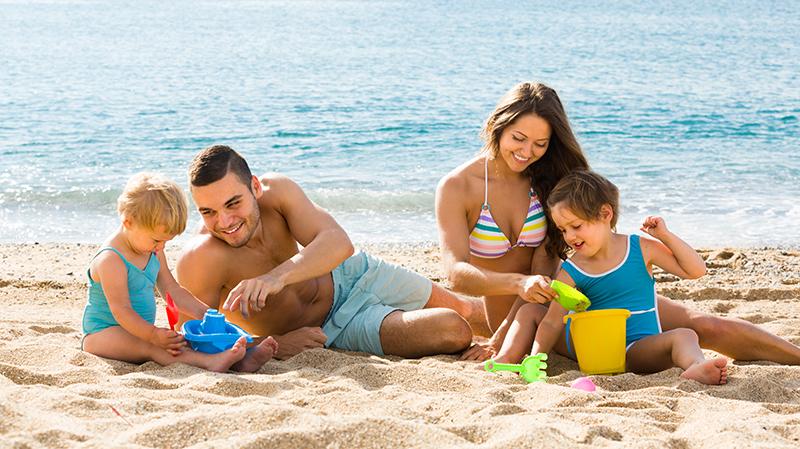 6. ¡I want to see dolphins!
Thanks to its privileged location, near the Alboran Sea, Malaga is an ideal place to spot dolphins. There are several companies that organise boat trips to see these wonderful mammals.
7. Visit Málaga on wheels
The last plan we suggest it's exploring the city by bike. Malaga has an incredible climate, which also adds to the number of bike lanes that connect the entire city. We recommend to cycle along the different promenades in Malaga city: Pablo Picasso, Antonio Banderas or El Pedregal. A fun and healthy way to get to know Málaga!